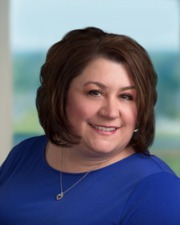 Testimonials
Kathy was AMAZING in helping us find our home. We relocated from out-of-state, which is a daunting
task. Kathy made everything so easy and understandable for us from the initial search to visiting numerous homes, all the way until the end of the transaction. She was so helpful giving her advice on the initial offer as well as through the negotiation process. If any hiccups occurred, she was proactive and on top of them immediately. Timely communication is definitely one of her strengths as well as making us always feel important. Thank you Kathy for being a ROCKSTAR!
Lee K.
Kathy was amazing to work with as we looked for our dream home. She took the time to get to know what we wanted as a family and was always available to answer our questions. When we signed our purchase agreement she helped make the process as smooth as possible, all the way until we closed. We would highly recommend Kathy as a realtor.
Nathan A.
HIGHLY recommend!! My husband and I worked with Kathy as first-time home buyers and we are incredibly happy that we went with her. She made us feel so comfortable and gave us amazing tips since we had no idea what to look for in houses. Our first meeting, the buyer interview, was very helpful as we sat down to really learn about the process.
Ryan H.
Kathy goes above and beyond to make sure all of your needs are met! She was always on top of every single listing that fit our wants and needs. She knew what I wanted and within 11 weeks of working with her, my girlfriend and I are now in our first home! I never expected this home buying process to happen this quickly or as easily as it was, and with having Kathy on board it was just amazing! I strongly recommend anyone in the market for a home to please reach out to Kathy as she will make it the best process you could ask for! Thank again!
Dalton A.